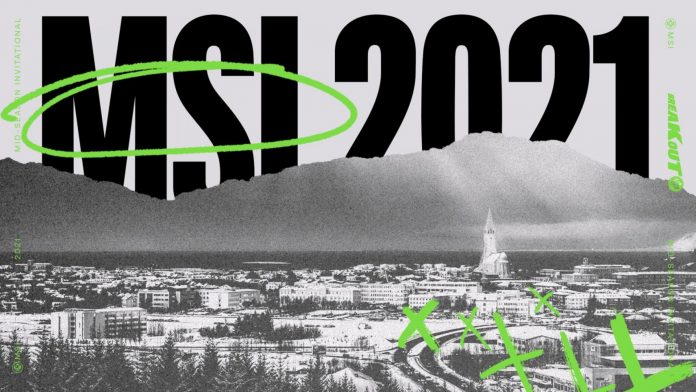 Riot Games on ilmoittanut League of Legends' Mid-Season Invitational (MSI) paluusta. MSI2021 turnaus pelataan Reyksjavikissa Laugardalshöll areenalla ilman katsojia. Kutsutut 12 joukkuetta tulevat kilpailuun karenteenin kautta, aivan kuten Koreassa käynnissä olevassa PUBG turnauksessa.
Samalla Riot kertoi, että turnauksen pääsponsori on Verizon, ja samalla Verizon toimii virallisena 5G sponsorina ja Sekä League of Legends että Valorant pelien virallisena sponsorina. Ennen tätä kattavampaa sopimusta, Verizon on toiminut yksittäisten tapahtumien sponsorina.
MSI2021 pelataan maaliskuun 6.-22. päivä ja mukaan kutsutu 12 joukkuetta jaetaan kolmeen neljän joukkueen ryhmään. Jokaisessa alkulohkon ryhmässä pelataan bo1 ottelut tupla round-robinina. Parhaat kaksi joukkuetta per lohko pääsevät eteenpäin, eli ryhmien heikoimmat putoavat pois.
Toisessa vaiheessa jäljellä olevat kuusi joukkuetta pelaavat toisiaan vastaan uudet bo1 pelit, tupla round-robinina ja parhaat neljä joukkuetta jatkavat playoff vaiheeseen.
Playoff vaiheessa eli turnauksen kolmannella tasolla parhaat neljä pelaavat voitto-tai kotiin tyyylillä bo5 pelit, sisältäen ensimmäinen kierrokset, välierät ja finaalin.
Edelliset MSI voittajat:
2015 Edward Gaming
2016 SK Telecom T1
2017 SK Telecom T1
2018 Royal Never Give Up
2019 G2 Esports